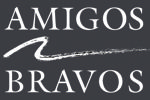 Amigos Bravos
- Jan 19, 2019
Amigos Bravos, headquartered in Taos, New Mexico, has a 30-year history of successfully protecting and restoring waters across the state. Our major victories include: Superfund cleanup of the Red River from impacts of the Chevron/Molycorp Mine; permanent Congressional protection for the 100,000-acre Valle Vidal from oil and gas development; the mandated clean-up of over 400 toxic dumpsites at Los Alamos National Laboratory; and reintroduction of the native river otter to New Mexico. For information on our current initiatives, please visit www.amigosbravos.org.
---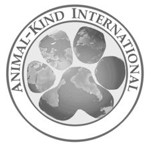 Animal-Kind International
- Apr 17, 2018
Animal-Kind International raises much-needed funds for their partner Animal Rescue and Protection Organizations. Their partners in resource-poor countries work in their communities to help animals and to change attitudes and behaviors toward them. Animal-Kind International partners have the necessary experience, drive, skills and knowledge, but need financial support as it's difficult to raise money for animal rescue and protection in their countries.
---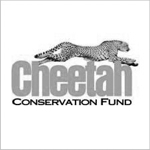 Cheetah Conservation Fund
- Apr 17, 2018
Cheetah Conservation Fund is the world's leading organization dedicated to saving the cheetah in the wild. Founded by Dr. Laurie Marker in 1990, CCF has created a set of integrated programs aimed at addressing the principle threats to the cheetah.
Forecasting a Future for Cheetahs
---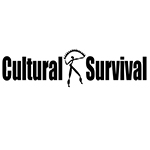 Cultural Survival
- May 15, 2018
Cultural Survival has been advocating for Indigenous Peoples' rights, and supporting Indigenous communities' self-determination, cultures and political resilience since 1972. We envision a future that respects and honors Indigenous Peoples' inherent rights and dynamic cultures — deeply and richly interwoven in lands, languages, spiritual traditions and artistic expression,  and rooted in self-determination and self-governance. 
---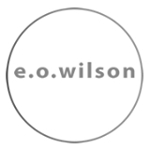 E.O. Wilson Biodiversity Foundation
- Apr 17, 2018
The E.O. Wilson Biodiversity Foundation fosters a knowing stewardship of our world through biodiversity research and education initiatives that promote and inform worldwide preservation of our biological heritage. The E.O. Wilson Biodiversity Foundation believes that by enhancing the public's understanding of biodiversity, they can nurture a culture in which people are inspired to conserve and protect the natural world.
Learning at the E.O. Wilson Biophilia Center
---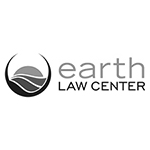 Earth Law Center
- May 06, 2018
Earth Law Center works to transform the law to recognize, honor, and protect nature's inherent rights to exist, thrive and evolve. We do this by building a force of advocates for nature's rights at local and international levels. We partner with local organizations create new laws that recognize rights of rivers, oceans, coastal and land ecosystems. 
---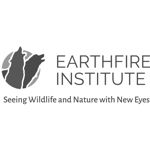 Earthfire Institute Wildlife Sanctuary and Retreat Center
- Apr 17, 2018
Earthfire Institute Wildlife Sanctuary and Retreat Center
Earthfire Institute's mission is to serve as a small but powerful seed center, generating new perspectives on our relationship with nature to change the way that people see, and therefore treat, wildlife and nature. It strives to accomplish this by developing deep relationships and insights with the rescued animals of the Earthfire Institute Wildlife Sanctuary that they can then share with others through conversation and storytelling. Earthfire is at the forefront of integrating wild animals' voices into our awareness, considerations and decisions, resulting in an expanded sense of community that truly includes all living beings, and opening the door to a richer and more sustainable future.
---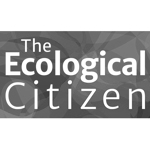 Ecological Citizen
- Apr 17, 2018
The Ecological Citizen is a peer-reviewed, free-to-access journal that provides a forum for inspiring and mobilizing discussion with an Earth-centered perspective. Published online twice a year by a small team of volunteers, it has no financial affiliations and no publication charges. The journal's core aims are: to advance ecological knowledge; to champion Earth-centered action; to inspire ecocentric citizenship; to promote ecocentrism in political debates; and to nurture an ecocentric lexicon.
---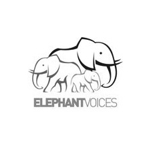 Elephant Voices
- Apr 17, 2018
Elephant Voices works to advance the study of elephant cognition, communication and social behavior, and to promote the scientifically sound, ethical management and care of elephants. Elephant Voices accomplishes these through research, conservation, advocacy and the sharing of knowledge.
---
Field Institute of Taos
- Apr 17, 2018
Based in the Taos, New Mexico, area and beyond, Field Institute of Taos has been connecting youth with the natural world and encouraging healthy, active lifestyles since 1996. Their vision includes developing a strong sense of place and building community connections. Unique, outdoor education programs include summer day camps, camping/backpacking trips, school experiential education (on and off campus), conservation education, after-school programs, an inclusive, family-oriented cycling team, a high school mountain bike team and FIT Neighborhood camp. Field Institute of Taos is active in collaborative efforts within the community, working with other nonprofit organizations as well as local schools and public land managers.
By providing positive, healthy opportunities for experiencing hands-on nature exploration and outdoor skills development, these programs help youth develop good mental and physical health while connecting with the local environment. A strong mentorship component runs through all Field Institute of Taos programs, where youth and adults are encouraged to share their knowledge and support each other.
---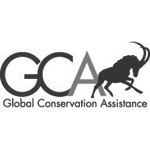 Global Conservation Assistance
- Apr 17, 2018
A new and innovative organization of social and environmental entrepreneurs, Global Conservation Assistance is dedicated to sustaining our natural environments through poverty reduction. Global Conservation Assistance builds networks and assists communities, government and businesses with projects that integrate poverty reduction and ecosystem protection.
---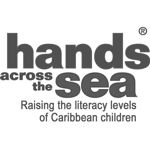 Hands Across the Sea
- Apr 17, 2018
Hands Across the Sea seeks nothing less than the transformation of the child literacy landscape in the Eastern Caribbean. Every year, they send thousands of great new books — over 247,000 since 2007 — that have been requested by educators through their Hands Wish Lists. They help schools (from pre-school to high school), reading programs, and community libraries to create or rejuvenate lending libraries. 
---