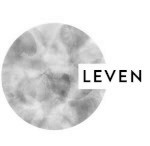 Leven
- Jun 16, 2020
Leven is an independent platform for environmental communication seeking to inspire more diverse approaches to communication. True to the motto "It takes diversity to protect diversity," Leven provides content for everyone interested in environmental topics as well as a toolbox for communicators. Most content is German, although English content is published on a regular basis.
---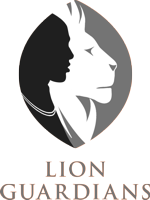 Lion Guardians
- May 31, 2019
Lion Guardians is a conservation organization dedicated to helping people live peacefully alongside wildlife. Since 2007, Lion Guardians have trained and supported hundreds of local conservationists to monitor lion populations and mitigate human-wildlife conflict. This innovative approach has helped reduce lion killing by more than 90% at the core site in Amboseli, Kenya, where the organization is proud to protect one of the few free-roaming and rapidly growing lion populations. Lion Guardians continues to grow their impact both globally and across wildlife species by answering key scientific questions that drive innovative solutions and by systematically sharing knowledge with others.
---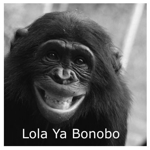 Lola ya Bonobo
- Apr 17, 2018
Lola ya Bonobo is the only organization in the world providing lifetime care to bonobos orphaned by the illegal trade in endangered wildlife. They are on the front line of the battle to protect bonobos in the only country they are found — The Democratic Republic of Congo.
---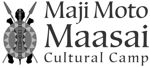 Maji Moto Maasai Cultural Camp
- May 21, 2019
Maji Moto Maasai Cultural Camp supports vulnerable girls and women to empower them with education and employment, and is dedicated to preserving the natural environment where the Maasai people have thrived for generations. Salaton Ole Ntutu's cultural camp is just outside Maasai Mara, and a visit there supports health, education and conservation efforts that honor local wisdom and practices, including wildlife guiding. You can stay at the camp set within a traditional Maasai village, where you'll experience traditional warrior training, music, food and dance. Add transportation from Nairobi and a safari into Maasai Mara, and you'll have a great adventure while sustaining culture and nature.
---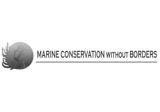 Marine Conservation Without Borders
- Aug 31, 2018
Marine Conservation without Borders (MCwB) believes that biodiversity and linguistic diversity are intimately intertwined, and supports this by engaging Indigenous groups in the fishing communities of the greater Caribbean basin in discussions about the significance of ecosystem literacy in their daily lives. Prior to endangerment by global demand, these communities supported their region's biodiversity by practicing peaceful and complementary relations within these complex ecosystems. MCwB supports the renewal of these relations, in part through a series of textbooks devoted to protecting these fisheries' future by contextualizing conservation biology within the traditional ecological knowledge of these Indigenous fishing communities — enabling both linguistic and biological diversity to thrive together. MCwB has begun publishing eBooks on mangrove ecosystems in multiple home languages of the region. Others on a range of topics related to sustainable tropical marine ecosystems, such as climate change, macro-plastics and marine protected areas, are soon to come. Their eBooks are available free in MCwB's Digital Library and are also on record at the Archive of Indigenous Languages of Latin America.
---
Mpala Research Centre
- May 21, 2019
Mpala Research Centre is situated on 48,000 acres at the core of the Ewaso Ecosystem, a large, geographically diverse region of central Kenya defined by the Ewaso Ng'iro River and its tributaries. Established in 1994, it is a scientific hub for experimental and manipulative research by visiting scientists and students. Mpala offers a "living laboratory" without the restrictions of a national park, allowing scientists to manipulate the environment and conduct landscape-level, controlled experiments to explore basic science, address real-world problems, and ensure that sustainable livelihoods and economic advancement are synonymous with wildlife conservation.
---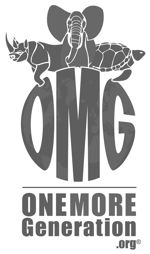 One More Generation
- Jun 12, 2019
One More Generation (OMG) was founded in 2009 by 8 year old Carter Ries and 7 year old Olivia Ries. Carter and his Sister Olivia are both extremely passionate about animals and conservation. Following the adoption of Cheetahs in South Africa, Carter and Olivia began to question why humans would need to adopt wild animals like the cheetah. Carter and Olivia soon learned of the pressing issues surrounding endangered species, and knew they had to act.

Carter and Olivia started their own nonprofit in an effort to help educate children and adults about the plight of endangered species. Carter and Olivia's intention is to preserve all species for at least One More Generation… and beyond.

---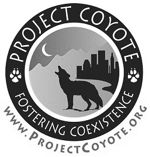 Project Coyote
- May 21, 2019
Project Coyote is a national non-profit organization based in Northern California whose mission is to promote compassionate conservation and coexistence between people and wildlife through education, science and advocacy. Our representatives, advisory board members and supporters include scientists, educators, ranchers and citizen leaders who work together to change laws and policies to protect native carnivores from abuse and mismanagement, advocating coexistence instead of killing. We seek to change negative attitudes toward coyotes, wolves and other misunderstood predators by replacing ignorance and fear with understanding, respect and appreciation.
---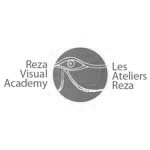 Reza Visual Academy
- Apr 17, 2018
Convinced that the language of images can help create a sense of resiliency, renowned photojournalist Reza created the Reza Visual Academy to implement photo-training workshops for youths living in precarious civil societies such as refugee camps and disadvantaged suburbs all over the world, including France, Iraqi Kurdistan, Mali, Italy and Argentina.
Photography is used as a tool to empower youth by training them to become active witnesses of their destinies. They learn how to express themselves using the latest information and communication tools. The overall aim is to promote self-esteem and self-sufficiency in order to develop a stable and peaceful society.
---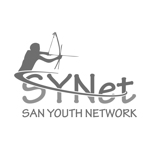 San Youth Network
- Apr 17, 2018
San Youth Network (SYNet) is a non-governmental organization for young San peoples living in South Africa, Botswana, Namibia and Zimbabwe. Its aspiration is to bring together San youth to share their experiences and their diversity. San groups face common problems even though they live in different political, economic, societal and geographical regions. SYNet is a platform where youth of different dialects can freely advocate for and share ideas with each other. This creates a strong and sensitive environment that helps them display their common interests, and their desire to change the status quo in their respective countries and be respected members of society. San peoples have historically been marginalized in regions that oppose the concept of their indigenousness, and are often among the poorest. SYNet advocates for their rights to access and inclusion, placing them in a better position to make informed decisions and be strong leaders who look out for the best interests of all San peoples.
---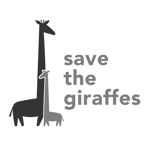 Save the Giraffes
- Feb 02, 2019
Save The Giraffes is a 501(c)(3) organization, chartered in May 2017. The IUCN Red List categorizes giraffes as "Vulnerable" to extinction. Save the Giraffes' mission is: "To guarantee that giraffes are protected and preserved in their natural habitat". Using an ecosystems approach, we support conservation science and education programs that recognize giraffes as one component of the "economy of nature."
We focus on a three-pronged strategy: support naturalistic studies of giraffe ecology and behavior among the subspecies threatened with extinction; support detailed studies of giraffe biology, physiology, genetics, and behavioral ecology of non-endangered subspecies to collect information that assists in saving threatened subspecies; and promote conservation education programs – especially among school children in host countries – that will train the children of today to become the conservation leaders and advocates of tomorrow.
---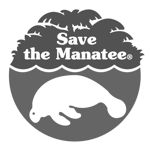 Save the Manatee Club
- May 24, 2019
Save the Manatee Club is a national nonprofit and membership-based organization established in 1981 by singer/songwriter Jimmy Buffett and Bob Graham, former Florida Governor and U.S. Senator. Our mission is to protect manatees and their aquatic habitat for future generations. We concentrate our efforts on reducing the negative impacts to manatees and their aquatic habitat caused by human activity through increasing public awareness and education; sponsoring research, rescue, rehabilitation, and release efforts; advocating for strong protection measures, such as boat speed zones and sanctuaries; and taking legal action when appropriate.
---