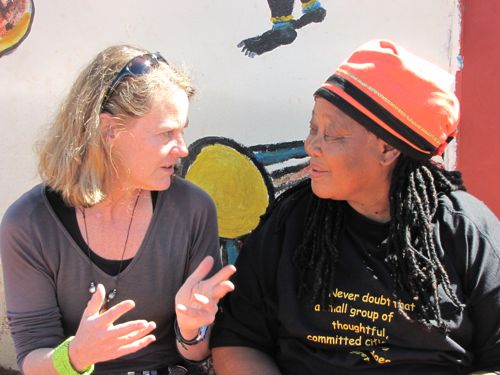 Do you have a story to share about human relationship with other species? Then join the Voices for Biodiversity (V4B) story-sharing community … and be heard!
 Voices for Biodiversity is a conservation-oriented nonprofit that connects people from around the world to protect biodiversity. V4B's e-zine (electronic magazine) builds a community around global story-sharing and creates a gathering place for those who believe humanity's health and wellbeing depend upon the health and wellbeing of other species. 
Voices for Biodiversity focuses on sharing the voices of those who usually would not be heard: indigenous and local peoples, students, non-experts, and more. Anyone can submit content and be published. For those not sure of their capabilities in writing and other multimedia forms, V4B is able to assign an eco-reporter to help share your story.
The V4B concept began in 2009 when anthropologist Dr. Tara Lumpkin was studying how human nature affects Mother Nature. How people perceive, think, and feel (personal philosophies and group cultures) affects how people interact with other species and ecosystems. Dr. Lumpkin thought: What better way to make people aware of this reality than to use the ancient art of storytelling? And so, Voices for Biodiversity was born.
Great stories — those that not only inform but also provoke, and inspire — are rare. V4B's stories help readers answer these questions:
How do my actions affect wildlife and biodiversity near me?


What can I do to improve the world for other species?



How can my story help connect the human animal with the global ecosystem?
Once engaged, V4B's storytellers and readers often move on to work in biodiversity advocacy and action, scientific research, biodiversity monitoring, teaching, nature writing and photography. Some members go on to higher education while others switch to environmental careers. All are involved in connecting the human animal with the global ecosystem.