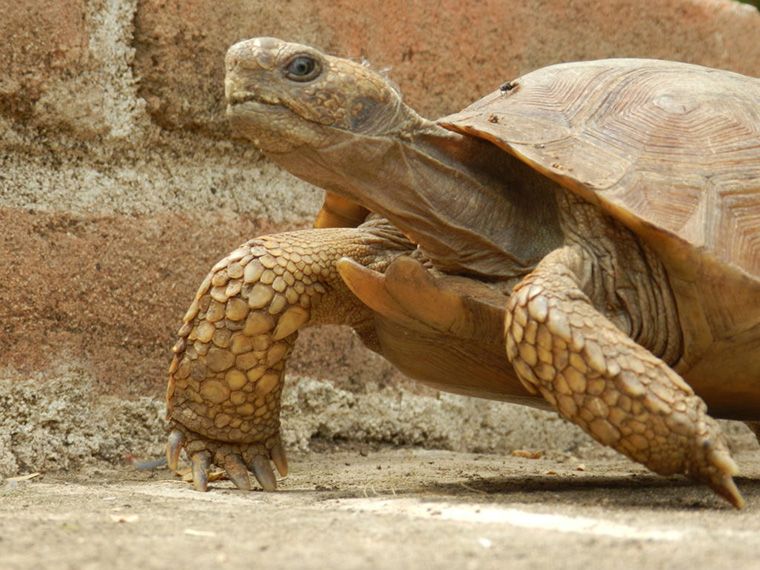 When Dr. Jennifer Calkins visited Reserva Monte Mojino (ReMM), the landscape captured her attention. "A cactus flower blooming next to a lush fig tree, a desert tortoise resting beneath an elegant trogon perched in a mesquite: I first encountered these strange bedfellows when I visited the forest near Alamos in Sonora, Mexico, during the summer monsoon. It is here, along the slopes of the Sierra Madre Occidental, that one finds the Western Hemisphere's northernmost tropical deciduous forest," Calkins wrote for National Geographic Voices. 
It is indeed a beautiful tropical deciduous forest, but it is also an ecosystem facing extinction. As Calkins explains, "It is considered even more threatened than tropical rainforests." ReMM is part of the efforts of a unique management structure put in place to protect this important area: 
1. 230,000 acres have been officially protected by the Mexican government as the "Área de Protección de Flora y Fauna Sierra de Alamos-Río Cuchujaqui."
2. Though it has its own administration, known by the acronym "CONANP," most of the land within the protected area is privately owned.
3. Thus, CONANP can only make recommendations, not regulations.
4. In the past ten years, ReMM has purchased land within the protected area (with the help of Nature and Culture International), and is therefore a private landowner that can "implement large-scale conservation practices that serve as a model of sustainable land management in the region."
As a result of their new management practices – including removing cattle and keeping their neighbors' cattle off their land – ReMM property has seen an incredible recovery of understory plants. They have documented:
36 families of tropical trees 

48 species of orchids 

330 species of birds 

79 species of reptiles and amphibians 

Multiple cat species, including jaguars
In addition to natural resources, ReMM invests in human resources too. The program runs an EcoClub for local elementary students, teaching them how to identify native plants and animals. With a grant from the Disney Worldwide Conservation Fund, ReMM is able to teach students elements of research as well, including using camera traps and tracking jaguar presence in the reserve.