Johnson: How long have you been keeping bees and what do you like most about it?  
O'Hanlon: It's been 16 years now. I love providing them with a stable sanctuary. I have them in my orchard, and all the land around me is rural. In fact, [Voices for Biodiversity's founder] Tara is a neighbor of mine. She's right next door. 
I also love opening up the hives, though I don't do it very often — they know what they're doing without me. You try not to bother them much, though I enjoy seeing how organized they are and what they're up to. It's really a society they have in these hives. It's just amazing.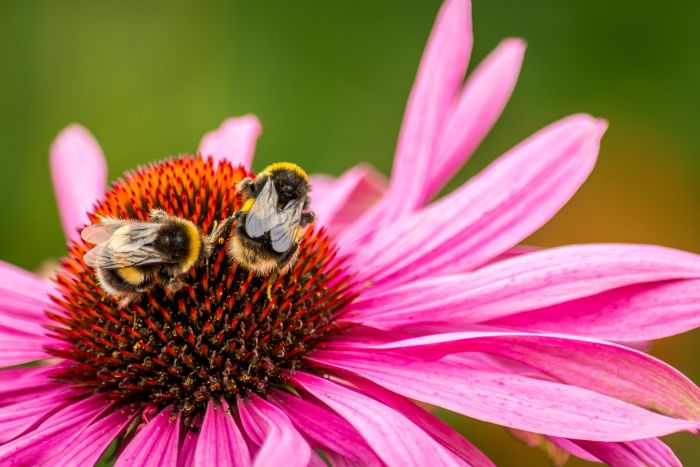 Johnson: What are your thoughts on how bees influence nature and biodiversity? 
O'Hanlon: Bees are part of the natural cycle we all depend on. We depend on so many things in nature, and one of those things is pollinators. Bees are incredible pollinators — that's why there are so many beekeepers, especially with the European honeybee. 
We have lots of different wild bees here, but the European honeybee was introduced here because we can't capture the wild bees' honey. Most of the wild ones are tiny bumblebees — some are just the size of an ant. But we're definitely losing biodiversity, even though there are still about three to five hundred different types of wild bees in New Mexico. 
Johnson: Is beekeeping in New Mexico different than in other parts of the country? 
O'Hanlon: Probably not. Bee society is pretty much the queen telling everyone what to do — they all have their different jobs, right until the day they die. European honeybees are the same. There are different genetics and different kinds will look slightly different, with different colors, for example. 
Bees just have to find nectar and, if they don't, you have to feed them — something I try not to do very much. I don't use chemicals with my bees. Some beekeepers use antibiotics three times a year and miticide pretty much the whole year. That makes most commercial honey — and lots of other honey — tainted with chemicals. As an alternative, I added some reishi [mushroom] extract to my bees' food this summer to build up their immune systems, so hopefully they won't get attacked or overwhelmed by mites.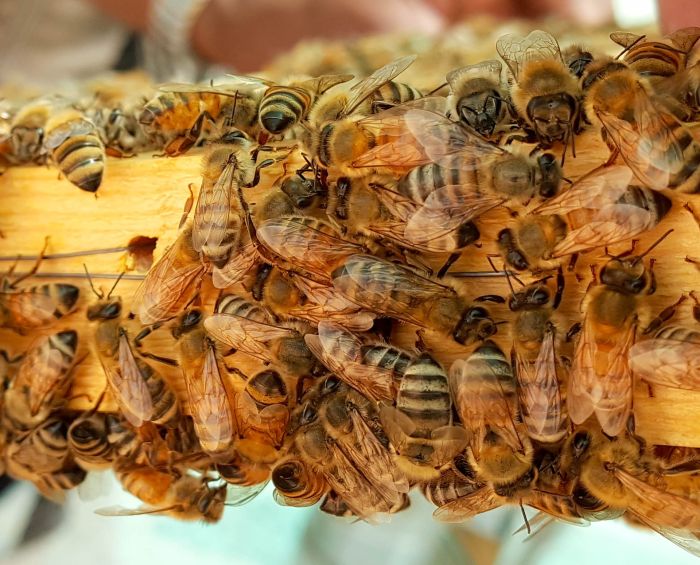 Johnson: What can people do to help save bees? 
O'Hanlon: People can vote with their money and their choices. That's the way you vote these days — with your dollar. We all have to do that. And people need to start growing their own food. It's so much fun walking outside and getting your salad! 
People need to stop supporting the chemical companies and start eating organic food. That will change how farmers farm.
Don't use Roundup. Plant wildflowers or at least a variety of flowers. The forage for the bees is disappearing. That's what their food is called, forage, and of course it's really, really important to all insects. If you visit the Xerces Society website, there's a map of the US and they tell you which plants are good for bees in your region. There's a link to it on my website, too.
In the fall, people should stop mowing and clearing everything, they should be leaving piles of brush and leaves around so insects can lay their eggs and hatch from them in the spring.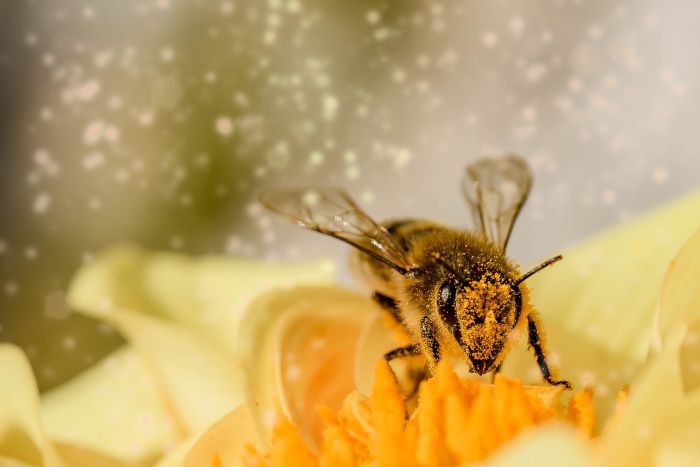 Johnson: Tell me more about your business, TaosBee.com