In November 2016, Colombia's congress approved a historic peace deal after a 52-year conflict with the Revolutionary Armed Forces of Colombia (FARC). For decades, the presence of armed groups prevented Colombia from welcoming more tourists, but it is now poised to showcase the country's incredible biodiversity. No species are more sought after than Colombia's birds, and a new study has highlighted areas within the country where bird-related tourism would be most fruitful.
"Peace is cause for optimism, but we must be careful that it doesn't lead to a rapid destruction of Colombia's irreplaceable natural ecosystems," says the study's lead author Dr. Natalia Ocampo Peñuela, a postdoctoral fellow at the Swiss Federal Institute (ETH) Zurich. "Birdwatching tourism has a small environmental footprint, so it can deliver rural economic development that is sustainable," she adds. 
In addition to providing beautiful glimpses of rare birds, birding tourism could also provide economic incentives to preserve relatively pristine forests in Colombia, protecting these areas from logging and mining operations.
"Birds with very small ranges or those threatened with extinction are the ones birdwatchers are most keen to see and they are also the ones most in need of conservation," explains the study's co-author, Dr. R. Scott Winton, who is also a postdoctoral researcher at the Swiss Federal Institute Zurich. "Once you build a local economy around bird tourism, the forest habitats for these endangered birds become very valuable and have a much better chance of remaining intact," Winton says.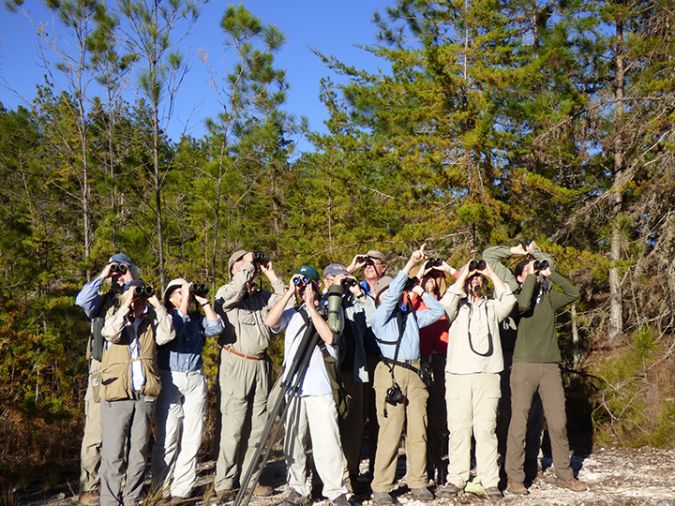 For those who doubt the strength of birdwatching tourism dollars, the National Audubon Society conducted a survey of those very visitors. In the next decade, according to their research, over 100,000 birders from the United States alone are expected to descend on Colombia to view its nearly 2,000 species. These visitors will support the creation of over 7,500 jobs —mostly in restaurants, in hotels and as guides — and $47 million in additional revenue.
"The study, published on October 10, 2017, in the journal Tropical Conservation Science, maps the regions where the rarest birds most desirable to birdwatchers are concentrated, as well as protected areas, forest cover and birdwatching activity data from the citizen science database, eBird," writes Winton in a press release. "It highlights 67 Colombian municipalities that are ripe for the development of synergistic conservation-ecotourism projects."
Though the birding tourism potential and enthusiasm exists, Colombia will have to invest in travel and tourism infrastructure, including enhanced roads and lodging facilities.
"What we have produced is a kind of treasure map for the Colombian government. Development of tourism infrastructure in these areas will have the best chance to attract visiting birdwatchers," Ocampo Peñuela says. "It's not just roads, lodges and trails — though birders do need all those things — but the rural communities will also need training to fill new, higher-paying service jobs."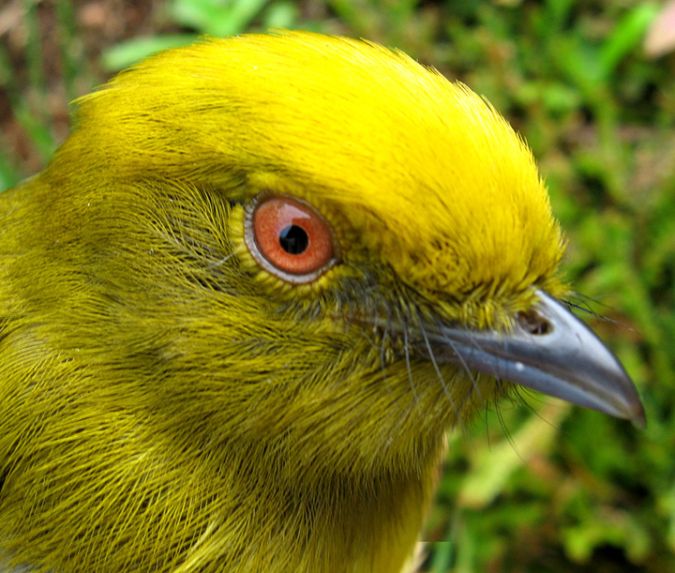 To read the full study, click here. To read Dr. Winton's first-hand experience conducting field research in Colombia, see his National Geographic Voices article for Voices for Biodiversity.