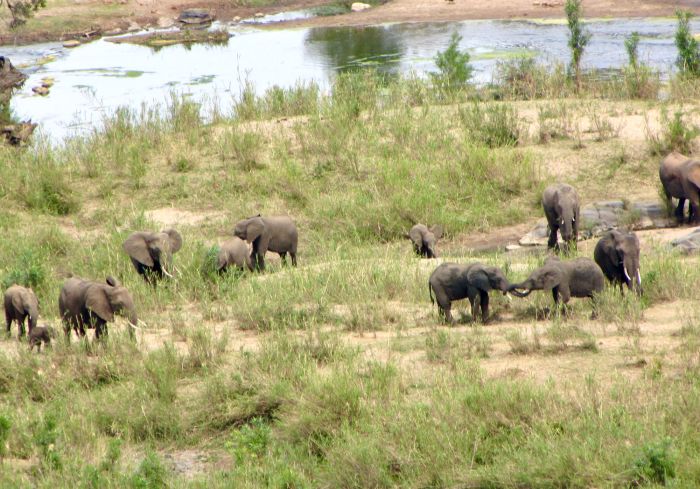 Herd of elephants in Kruger National Park, South Africa, 2009
"Depression is biological,"
The experts say.
"Feel good!
Take Prozac,
The miracle
Wonder-Drug."
I tell them,
"My depression is
Rage turned inward.
My depression 
Is a Matriarch Elephant
Trampling crops
That grow
Where once
There was nothing
But endless
Waving
Savannah grass.
People
Try to
Kill me 
With AK-47s.
Crimson blood 
Drips
Down 
My 
Gray flanks
And 
Soaks 
Into Africa's
Red Earth.
I tell the experts,
"I am dying."
Wounded – 
Powerless –
Helpless –
Hopeless –
I rumble at the experts
"In the last fifty years,
Sixty percent
Of my kind
Have died."
Death by poachers,
Death by human beings
Invading my land.
My rage, 
Hatches
Like an ostrich egg
Buried
In the Sands of Time.
"We can fix your depression."
"We can fix your rage,"
The experts insist.
"How will I survive?" 
I trumpet back at them.
They do not answer,
Do not care,
Just keep insisting
They can fix
My depression.
Once upon a time
My then-husband
Wrapped his hand 
Around my throat
Lifted me up, and
Banged 
My head,
Hard,
Against a 
Brick chimney.
I wasn't afraid.
I had nothing to lose.
"Go ahead, kill me,"
I shouted, 
Because I wanted to die.
Yet the experts believe
They can fix my depression.
Wounded elephant—
I raise my trunk
To the heavens,
As I trample crops
With my size-six feet.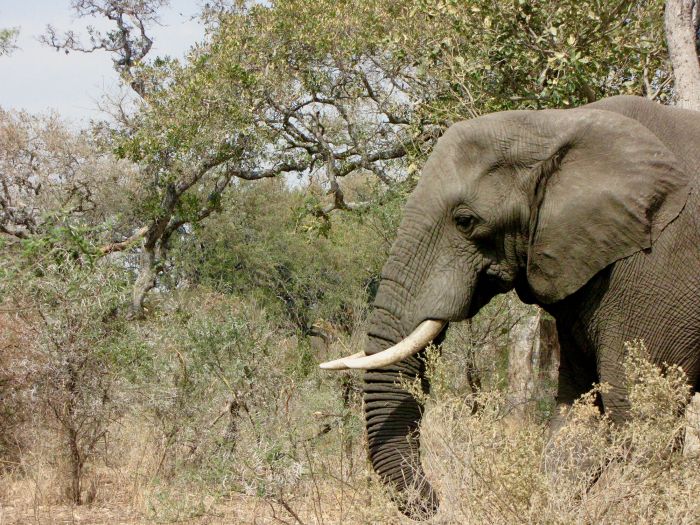 Elephant in Kruger National Park, South Africa, 2009