Rivers & Birds, located in Taos, New Mexico, advocates for the protection of public lands. The organization has led campaigns that have resulted in monumental victories — notably securing the largest protected area of watershed land in Taos County. The areas they have successfully safeguarded through their work include the 242,000-acre Rio Grande del Norte National Monument, the 45,000-acre Columbine Hondo Wilderness, and the 13,420-acre Cerro del Yuta and 8,120-acre Rio San Antonio Wilderness Areas.
Their community work is centered on delivering environmental education through outreach work with public school students. Over the last 20 years, Rivers & Birds has taken over 7,000 local students to public lands where they learn about the importance of the nature that surrounds them. Prior to these trips, many of the children had not engaged with the wildlife on their doorstep. The programs teach the students the significance of environmental stewardship in a culturally relevant way.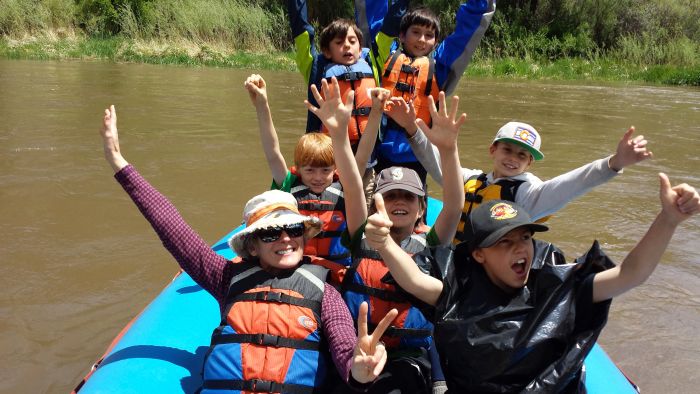 4th grade students raft down the Rio Grande on Rivers & Birds Kids in the Monument Program
Roberta began her career as a federal wildlife biologist. She soon discovered the practice of using pesticides and herbicides in sensitive wildlife areas and became a whistle blower. She started Rivers & Birds in 2009. 
In late 2019, I had the pleasure of interviewing both Executive Director Roberta Salazar and then-Project Leader Victoria Miera, who is now a first-grade teacher in Taos. 
Why did you start Rivers & Birds?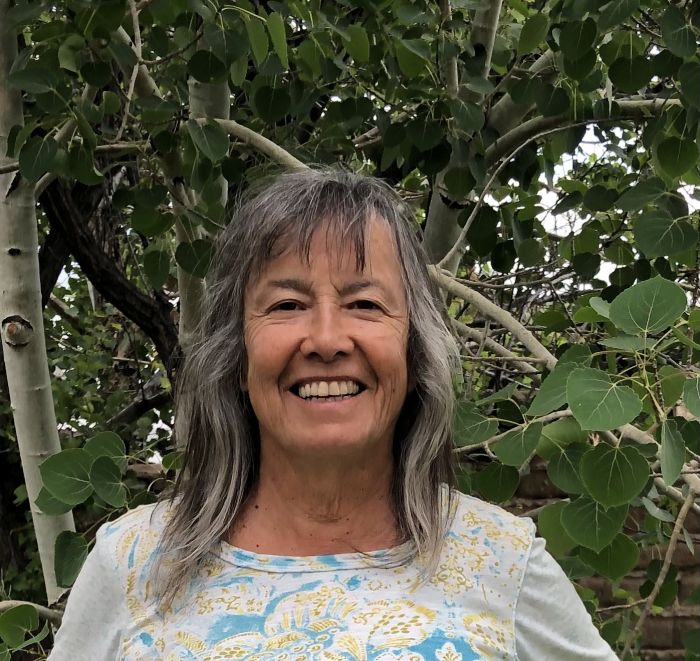 Roberta Salazar, founder and Executive Director, Rivers & Birds
Roberta: I was working for a government agency in Taos, New Mexico, and my first assignment was to apply herbicides right along the river's edge to remove an exotic plant. So of course, I freaked out at that, but I also ended up developing a method that did not use any herbicides at all that was 95% effective. It involved a lot of community volunteerism and it was a huge success, but at the end of the season my boss was livid and said I had compromised his use of herbicides throughout his management area and that he would never give me a promotion as long as I was there. So, I stepped out and eventually went down to the river and just wondered what I was supposed to really do in life. I realized there was a big disconnect between these managers and the natural world that they were supposed to be taking care of. So, I decided to start a program that would help connect people with nature. My initial vision was to work with kids at a young age with a focus on water, bringing in experts who are working with water and managing water, different conservation issues around water, and so Rivers & Birds was launched.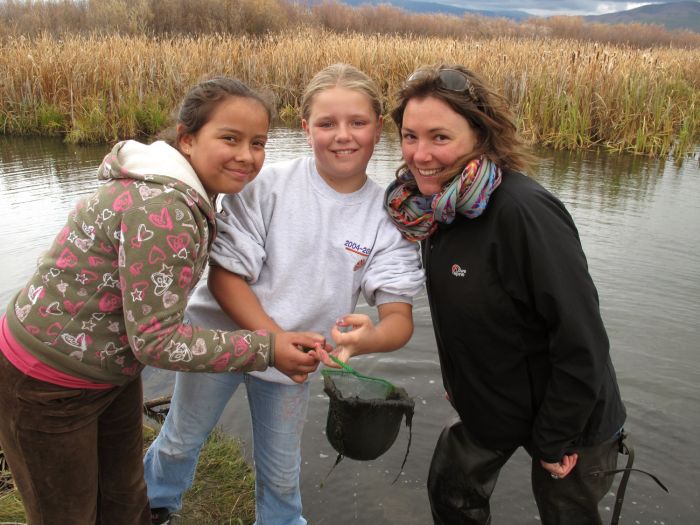 Budding wetland scientists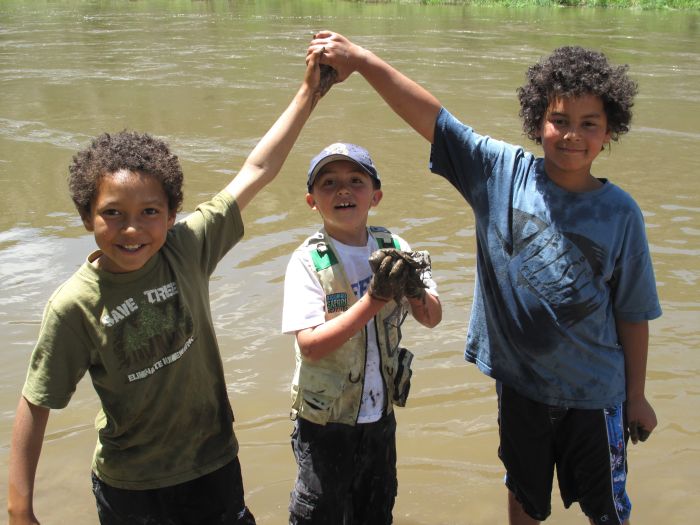 3rd graders enjoy Rivers & Birds summer camp by getting muddy in the Rio Grande
What made you decide to focus on educating children?
Roberta: The decision to focus on children was a sensible one for many reasons. Some of the children have never hiked before. Some of the teachers, and some of our families that have been here for hundreds of years, have never been to our National Monument, or weren't even aware of the trails that might be five or ten miles from their homes. So, it's really great. With Kids in the Monument, for example, sometimes we invite the families to come out on our shorter programs. Sometimes we get more adults than kids. They're so excited. It's a public school program, but so many aunts, uncles, fathers and mothers will come out. They're most often very low income, and it's really, really wonderful because they're opened up to a whole new world that's right here in our backyard that they didn't know about. That's really great, especially for some of our shorter programs, but in all of them we place a huge emphasis on making sure that you take care of the land when you're out on it. We teach the kids the seven leave-no-trace principles with little hand signs so that the experience is as didactic as possible. And we've seen a lot of our students become respectful of nature when they're in it. They've gone back and apparently recited the seven principles until their families all had it lodged in their brains too. And I've seen some of the kids see adults leaving some trash out on the trail and being like, "Hey, you need to pick that up. We need to take care of this place." 

5th grade scientists about to head down to the river with their water quality monitoring equipment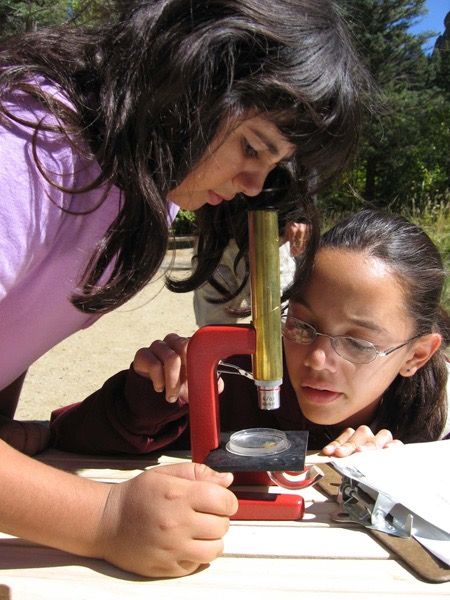 Learning to scope out bugs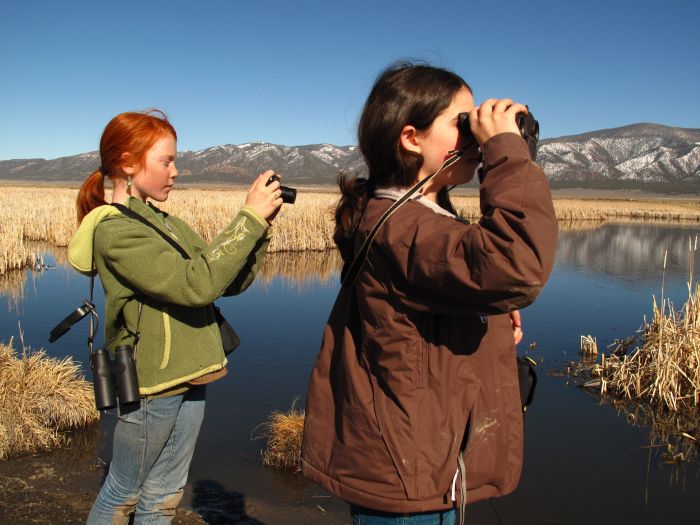 Birding in wetlands
Victoria Miera, what led you to become a member of Rivers & Birds?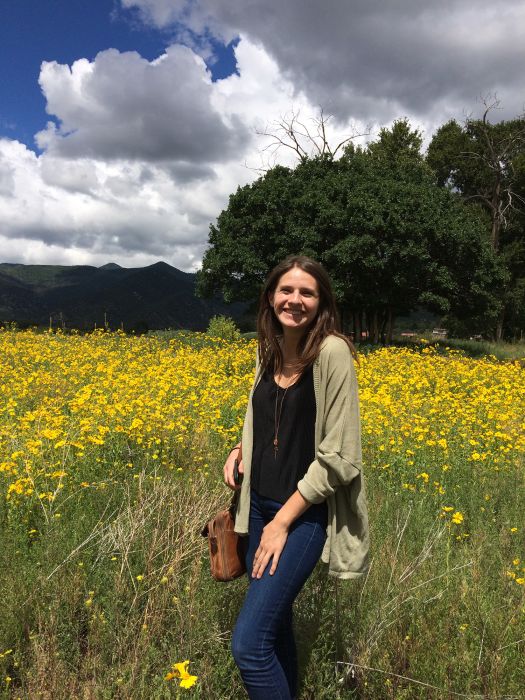 Victoria Miera, former Project Leader with Rivers & Birds 
Victoria: I was a student in the Rivers & Birds Watershed Learning Project back when I was in fifth grade, as were a lot of my friends and my fiancée. Programs had a big impact on me then. I ended up going to college and still just being a little bit muddled and not really sure what I wanted to do. And then out of nowhere, I heard about the opportunity to work with Rivers & Birds through a program called AmeriCorps VISTA. AmeriCorps is like the Peace Corps but the domestic version. I ended up putting my last year of college on hold and going to work with Rivers & Birds for a year. I got to see another side of these environmental programs for kids. I got to be involved with the fundraising and planning, but also the teaching of the programs, which for me was one of the most special parts. I did that for one year with Rivers & Birds and I realized that I really loved working with kids and teaching kids about the outdoors. So, I moved to Montana for a couple of years after I finished my college degree, taught more kids, worked at a little state park there, and then came back home to Taos and started working with Rivers & Birds again. It's pretty exciting stuff!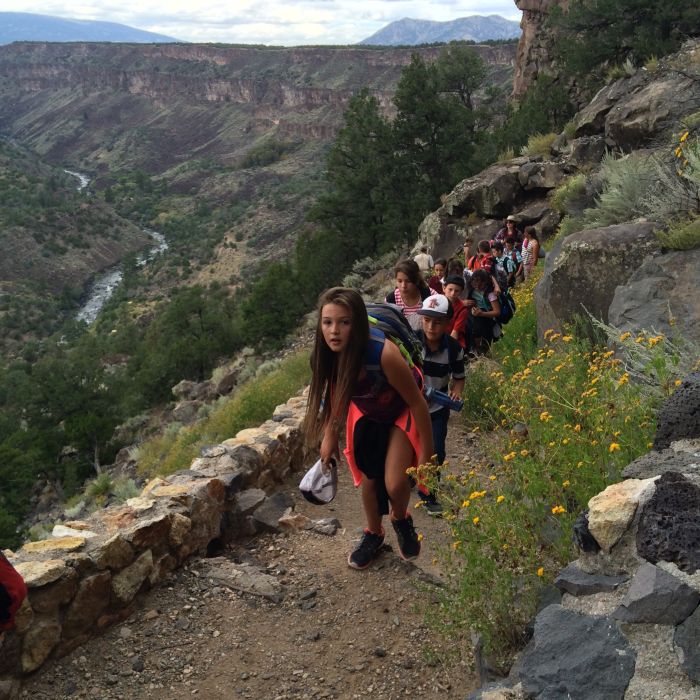 5th grade students climb up out of the Rio Grande Gorge on their explorations of watershed topography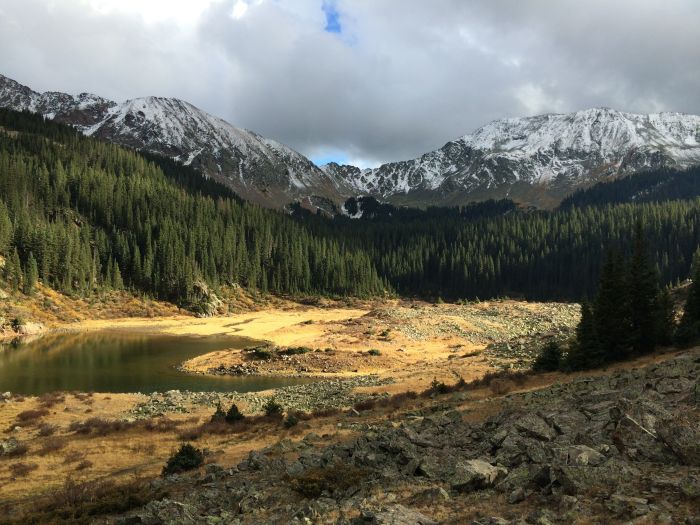 Williams Lake in the high country above Taos 
Could you tell me about the impacts of one of your learning projects? 
Roberta: On the Watershed Learning Project, children go for the day down to the Rio Grande, which is the major river in our state, and they plant native trees. This was one of the places I worked on the exotic [plant] removal program and developed a non-toxic way of doing it. To further this work, we're continuing to plant trees here with children. So far, we've planted over 600 native cottonwood trees over the last 20 years. Some of them are really big now, like 50 or 60 feet tall. It's pretty extraordinary because at the beginning it was mostly exotics and we're bringing the natives back. It's children that are doing it. This year, if you go down to the river, you'll see all these families sitting under those cottonwoods fishing and picnicking and birds nesting. It's beautiful to see. I like to tell the children that leadership begins at any age. You can be a leader. You can influence others for better or worse but, at any age, you can be a leader. And so, to have them go back down to the river with their families and witness the trees that they've planted, that's pretty powerful.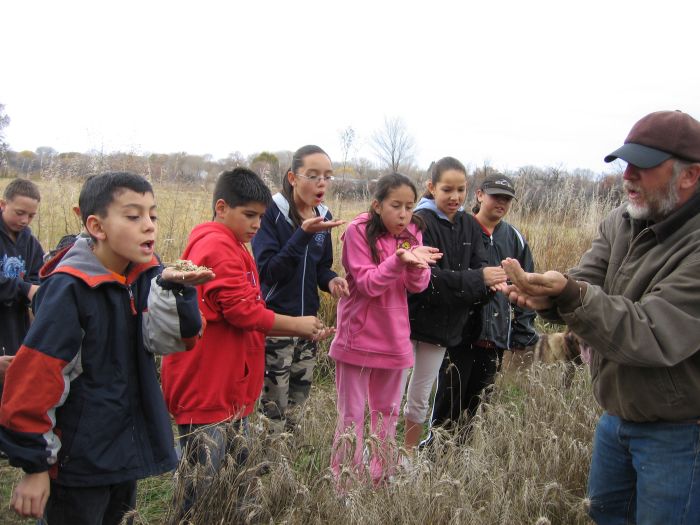 Children blow wheat on a Rivers & Birds Acequia Investigation Day
For more information on the important work Rivers & Birds does, check out their website: www.riversandbirds.org. 
All photos courtesy of Rivers & Birds. Used by permission.