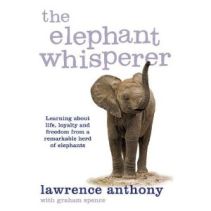 Proceed with caution: Lawrence Anthony's affectionate narrative about the rehabilitation of a herd of African elephants will have you yearning to find and befriend your own pack of pachyderms. Through skillful and engaging storytelling, conservationist Anthony takes the reader into the heart of his South African reserve, Thula Thula, detailing memorable encounters not only with his beloved elephants but also with myriad wildlife from rhinos to crocodiles and mambas to baboons.
Elephant Managers and Owners Association (EMOA), a private group with an interest in pachyderm conservation, offered Anthony a herd of elephants due to the reputation of his reserve and his special ability to relate to animals. He eagerly accepted despite the creatures' problematic past. The herd's bad habits, such as breaking out of reserves, a distrust of humans and unpredictable, dangerous behavior, presented Anthony with an enormous challenge. However, he believed that by getting the elephants to trust one human, he could quash their destructive tendencies. After a number of mishaps that included escape and near death, Anthony patiently established a bond with the matriarch elephant, and the rest of the herd soon trusted him, as well. But this account does not focus only on successful, positive encounters. Adrenaline-filled moments such as when Anthony stands still in the face of a charging elephant remind the reader of the daunting power of these magnificent creatures. Other anecdotes, particularly one involving his elephants' empathy for antelopes, are just plain unbelievable. Life and death inevitably meet as new members are added to the herd and beloved individuals pass away. Anthony reflects with finesse on the ephemeral and unpredictable nature of life in the wild.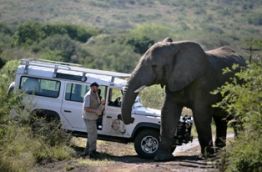 The Elephant Whisperer brings the personalities of the elephants to life and shows that these creatures do not function solely from biological mechanisms; they have psyches and spirits that lead them to act in ways that cannot be reduced to simple instinct or genetic programming. The author's deeply felt descriptions of his interactions make these special communions accessible and tangible to the reader. For the most part, he avoids over-sentimentalizing and although his prose is a bit saccharine in spots, Anthony's love and admiration for the elephants ultimately win the reader over.
The author did not limit himself to talking solely about wildlife but touched upon his relationships with the African people in his life as well. Not only did these interactions add another fascinating element to his story, such as numerous memorable clashes with poachers and intriguing descriptions of Zulu culture, but they also shed light on the intimate connections among conservationists, wildlife and local people that lie at the heart of true conservation.
Just as Anthony will never forget his transformative experiences with his elephant herd, the reader will not easily forget this exciting, touching and compelling tale of one man's undeniable passion for wildlife and the remarkable bonds he forms with a special herd of elephants.