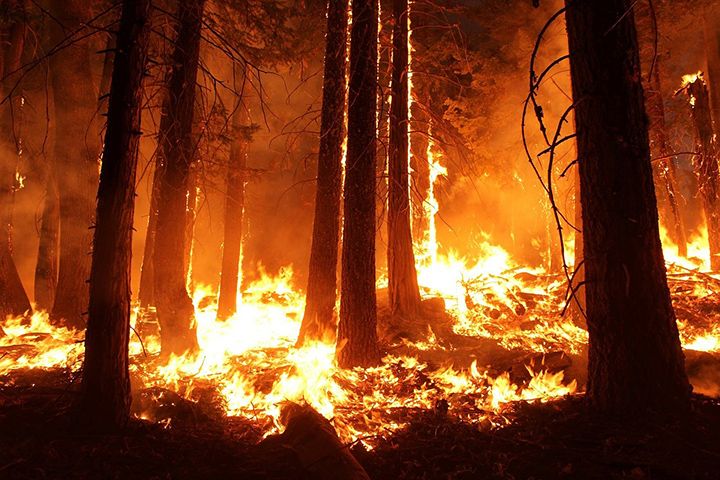 On October 12, the human death toll in California's deadliest wildfire in 80 years rose to thirty-one, with many more still reported missing. The tragedy is overwhelming. Viewing images of my home state burning and knowing that places familiar to me are burned beyond recognition feels surreal.
I grew up in northern California and remember hearing as a child that a wildfire had jumped across Interstate 5 south of my home. The idea that a fire could leap over an interstate frightened me horribly, a feeling rekindled when the Tubbs fire in Santa Rosa jumped Highway 101. The New York Times, quoting Janet Upton (a deputy director of the California Department of Forestry and Fire Protection), painted an even more frightening picture, offering that with winds in excess of 50 miles per hour, the flames were "like water rushing across the ground."
The heartbreaking loss of human life and the unimaginable destruction of property in California continue as firefighters from around the country battle to subdue the blaze. These crews work to save human lives and human houses, but their work also saves countless other species and ecosystems.
Firefighters are not the only ones saving nonhuman lives. Peter West owns Safari West Animal Park, home to over 1,000 animals. Knowing that evacuating them all was not an option, the 77-year-old chose to stay and try to keep the flames at bay with a garden hose. In the end he saved every animal in his care — while his house burned to the ground.
Many wild animals will not be as lucky as the captive wildlife at Safari West. While birds can fly away, most wild mammals will only survive if they can find water to take refuge in or if they can run faster than the flames, a nearly impossible feat with the strong "diablo winds" spreading fire rapidly across the landscape.
A complete picture of a fire's devastation includes the impacts on human lives as well as the lives of wild mammals, birds, reptiles, amphibians, invertebrates and plants. While there are few studies that measure wildlife deaths by wildfire, it is clear that fire completely changes wildlife habitats. With trees and shrubs gone, many species will find that, like us, they have no home to return to after the smoke clears.
Erika Zambello, who lives in the Florida Panhandle, wrote about hurricanes' impact on wildlife last month while anticipating the wrath of Hurricane Irma. Today, with droughts and climate change feeding unprecedented fires in the west, we have another tragic opportunity to include the lives of animals and plants in our perceptions of the impact of natural disasters.