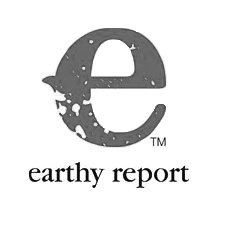 The Earthy Report Praises Voices for Biodiversity
- Aug 10, 2011
John Vlahakis writes, "...there is a neat new site you should visit. Voices for Biodiversity focuses on 'connecting the human animal to the global ecosystem.'  Voices for Biodiversity is a new online magazine and forum that focuses on human interactions with the environment and sustainability issues. These are issues that concern us here at the earthy report as well.  If you're into wildlife and biodiversity this is a site to add to your bookmarks. A definite recommended earthy report site. Enjoy."
---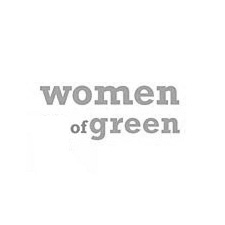 Women of Green Praises Voices for Biodiversity
- Aug 04, 2011
Women of Green say of Voices for Biodiversity, "...Just as Copernicus forever altered our perception of the role of humans in the cosmos, Dr. Lumpkin's organization believes that humankind can redefine our human place in local and global ecosystems as being a part of nature, rather as seeing ourselves as being above nature. The website asks, 'How can we change our perceptions and, thus, alter our negative impact on biodiversity? Are we evolutionarily hard-wired to destroy other species? Or can we become more aware of our own 'animal nature' and consciously and deliberately change our behaviors?'
What is truly new about Voices for Biodiversity is that we work with volunteer eco-reporters from around the globe. Reporters use writing, photos, video, and more to reflect on what is happening globally to biodiversity and how we can change human perceptions to stop the massive species die-off we are perpetuating. By being participatory in our journalistic approach, we are creating activists around the world who support our mission to stop biodiversity loss, as well as educating the general public. This is why we call ourselves a platform not an ezine..."

Read more on the Women of Green website.
---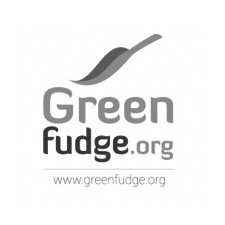 Greenfudge.org Praises Voices for Biodiversity's Connection to Mother Earth
- Jul 16, 2011
Greenfudge writes: "Voices for Biodiversity is a non-profit online resource for material on subjects concerning humanity's interaction with the natural environment. Founded by medical and environmental Anthropologist Tara Waters Lumpkin, PhD, Izilwane (meaning "animals" in Zulu) strives to strengthen humanity's bonds with the other species that share our Earth.
Inspiration for starting the magazine came from what some scientists and conservationists have termed the 'sixth great extinction': the human-driven, large-scale and rapid loss of plant and animal species that the Earth is currently experiencing.
Voices for Biodiversity gathers journalists, environmentalists, researchers and students together for the common cause of spreading awareness about this peril our planet faces.
Make no mistake – this is not another green news website. It's more Bulletin of the Atomic Scientists than Grist, though Voices for Biodiversity also has a blog for those of us with shorter attention spans. In general, you'll find more in-depth features, like an explanation of the sixth great extinction by a conservation biologist or a comprehensive piece on Salmon populations in Idaho's Lemhi River. Voices for Biodiversity also features photography, reader submissions, reviews, children's features and more.
Do yourself a favor: exercise your brain and check out voicesforbiodiversity.org to 'explore our human relationship to the global ecosystem'."
---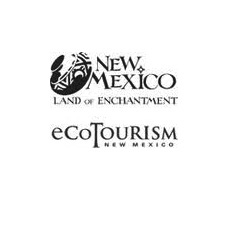 Sandy Cunningham of Ecotourism New Mexico Offers Support for Voices for Biodiversity
- May 25, 2011
Ecotourism New Mexico aims to to help create and develop transformative journeys that will change the way travelers and residents alike experience New Mexico's vibrant natural landscapes, cultural heritage and biodiversity. Sandy Cunningham of Ecotourism New Mexico has offered to promote Voices for Biodiversity's pilot youth biodiversity project on the Ecotourism New Mexico website and assist in seeking volunteers to assist in the project.
---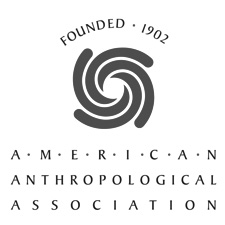 E-Anth Listserve for the Environment Shares Voices for Biodiversity and Advertises for Writers
- May 24, 2011
"Voices for Biodiversity promotes biodiversity conservation through shared knowledge and experience. The non-profit online magazine takes an anthropological approach to biodiversity loss, exploring the place of humans in the global ecosystem. We seek to educate the public about the need to slow the global rate of biodiversity loss by enhancing public awareness of and connection to the natural environment through articles, interviews, photo galleries, video galleries and other multimedia.
Voices for Biodiversity is currently seeking writers to develop unique articles and other media for our online publication. This is your opportunity to gain experience in research and reporting or in other areas of writing, such as film and book reviews, and create valuable clips for your portfolio. We accept both volunteers and interns and can make a variety of arrangements to fit your goals, interests and educational situation.

As a writer for Voices for Biodiversity, you will be part of a diverse team of writers, editors and photographers whose backgrounds and interests range from anthropology and biology to art and environmental sciences. Recent and upcoming articles include pieces on the Sixth Great Extinction, ecotourism practices in Egypt, the Youth Conservation Corps and the conflict between various groups of people over wolf reintroduction in the American West. In addition, we have numerous book and film reviews, interviews with conservation pioneers, and photo galleries featuring images from all over the world. We encourage our contributors to write about what interests them, and as a writer for Voices for Biodiversity, you will work closely with our editors to develop articles that relate to your interests or focus of study. We also accept creative non-fiction stories for those of you who may have a touching or meaningful experience with conservation.

If you are interested in writing for us and supporting our mission, we encourage you to visit our website to learn more about our place as a human animal in the global ecosystem and browse our articles and galleries. Write for us and see you works published in a cutting edge, online academic magazine!"
---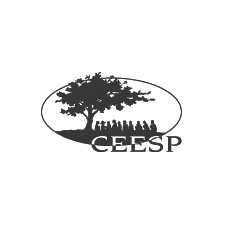 CEESP Newsletter Announces Voices for Biodiversity as an Inspirational New Online Magazine
- May 13, 2011
The IUCN Commission on Environmental, Economic and Social Policy, is an inter-disciplinary network of professionals that provides information about the environmental, economic, social and cultural factors that affect natural resources and biological diversity and guidance and support in identifying effective policies and practices for environmental conservation and sustainable development. 

The seventh edition of the CEESP newsletter showcases Voices for Biodiversity stating: "New Organization blends conservation and anthropology with inspirational results: Voices for Biodiversity promotes biodiversity conservation through shared knowledge and experience. The nonprofit online magazine takes an anthropological approach to biodiversity loss, exploring the place of humans in the global ecosystem. The goal of the writers and editors of Voices for Biodiversity is to educate the public about the need to slow the global rate of biodiversity loss by enhancing public awareness of and connection to the natural environment through articles, interviews, photo galleries, video galleries and other multimedia.

---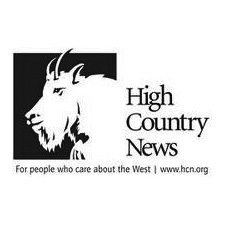 Voices for Biodiversity and founder Dr Tara Waters Lumpkin Praised in High Country News "Dear Friends"
- Apr 18, 2011
"Dear Friends" recently published:
Former HCN intern Tara Waters Lumpkin (Spring '88) launched the online magazine Voices for Biodiversity last fall. Her nonprofit, run by a group of dedicated volunteers, promotes biodiversity conservation. Tara has a Ph.D. in anthropology, so it's not surprising that her organization's approach is based on understanding how humans fit into the global ecosystem. Voices for Biodiversity has recently published articles on some interesting topics: the Sixth Great Extinction, wolf reintroduction in Idaho, the return of the Aplomado falcon to New Mexico, and how the Youth Conservation Corps programs inspire young people to care about nature. The site also features photo galleries and interviews.
---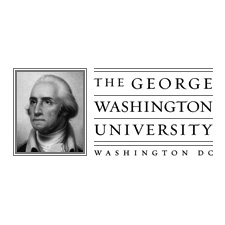 Director of the International Institute of Tourism Studies Promotes Voices for Biodiversity
- Apr 13, 2011
Kristin M. Lamoureux, Ph.D., Director of the International Institute of Tourism Studies (IITS) and Visiting Assistant Professor of Tourism & Hospitality Management at the School of Business at George Washington University recently promoted Voices for Biodiversity author Kathryn Pardo's article "Tourism Traps and Security Situations." Lamoureux plans on sharing this article through Twitter and the news section on the IITS website.
---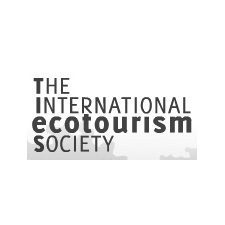 Ecotourism Society Promotes Voices for Biodiversity and Praises Journalist, Kathryn Pardo
- Apr 13, 2011
Dr. Megan Epler-Wood of the Ecotourism Society and Director of the Planeterra Foundation promoted Voices for Biodiversity's journalist Kathryn Pardo and her "wonderful" article "Tourism Traps and Security Situations" on her Twitter feed. Dr. Epler-Wood also supports Voices for Biodiversity's mission and plans on cooperating with Voices for Biodiversity's work in the future.
---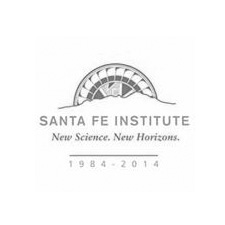 Dr. Jeremy Sabloff Impressed by Voices for Biodiversity's Unique Perspective and Approach
- Apr 11, 2011
In a letter to Voices for Biodiversity, Dr Jeremy Sabloff, president of the Santa Fe Institute wrote, "Thank you for introducing me to Voices for Biodiversity. I explored the organization's website and am impressed by its unique perspective and approach. Preserving biodiversity while affirming the relationships between humans and other species and ecosystems are important goals, given the current biodiversity crisis on our planet. I am intrigued by your exploration of how human perception affects the natural world. Although not frequently explored, perceptions dictate many human actions and certainly must be considered in any quest to modify behavior.

As far as I know, Voices for Biodiversity is one of the few organizations taking a perceptual approach to biodiversity loss. Blending anthropology and biology through a user-friendly and interactive website allows for the transfer of transdisciplinary knowledge to the general public, which can educate and increase awareness around the global biodiversity crisis. Voices for Biodiversity's use of citizen environmental journalists is also distinctive. Rarely do publications showcase articles written by "everyday conservationists." The use of editors to help "citizen journalists" share their stories from around the world is novel and will undoubtedly result in interesting articles with fresh angles, as well as create a cadre of caring environmentalists focusing on the biodiversity crisis. I wish your organization success."
---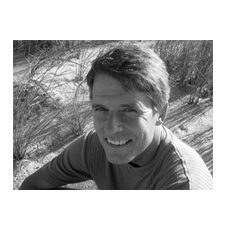 William Stolzenburg Recommends Voices for Biodiversity
- Mar 31, 2011
William Stolzenburg, author of Where the Wild Things Were and former writer for Science News, Conservation, and Nature Conservancy magazine commends Voices for Biodiversity's "great ideas" and recommends Voices for Biodiversity to his readers.
---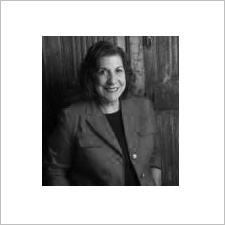 Dr. Carol Cassell Acknowledges Voices for Biodiversity's Innovative Vision
- Mar 24, 2011
Carol Cassell PhD is a health scientist specializing in reproductive and sexual health education. She directed nationwide innovative teen and unintended pregnancy initiatives with the Centers for Disease Control and Prevention (CDC) and Planned Parenthood. Dr. Cassell is the recipient of numerous honors, including the Public Service Award from the Society for the Scientific Study of Sexuality (SSSS) and an Outstanding National Prevention Researcher Award from Healthy Teen Network. She is a past president of the American Association of Sexuality Educators, Councilors, and Therapists. She now directs Critical Pathways, a private consulting practice.
She writes: "Without hesitation, I support Voices for Biodiversity's unique and innovative mission to help us better understand that we humans are only one of many species and not separate from local and global ecosystem. I am a regular visitor to Voices for Biodivrsity's website as it offers exceptionally well-written articles and beautiful, awe inspiring photo and videos. I believe that one of its most important contributions is the forum they provide for people — laypersons to professionals from a diversity of backgrounds — to freely exchange ideas. Hopefully, this inclusive kind of forum will pave the way for new leaders to carry on Voices for Biodiversity's efforts to enhance our relationships to other species and nature."
---