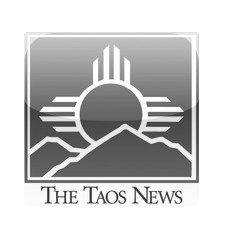 The Taos News interviews Voices for Biodiversity
- Jun 26, 2013
Tara Waters Lumpkin, Executive Director, Kat Pardo, Managing Editor, and Robert Katz, Production Manager and Photo Editor, as well as the other tireless Voices for Biodiversity volunteers are dedicated to breaking readers out of the passivity that allows people to watch biodiversity loss take place while ignoring the consequences. This interview by Jim O'Donnell for The Taos News explains how Voices for Biodiversity's team sees sharing stories as being one solution to human disconnection from other species and the environment.
---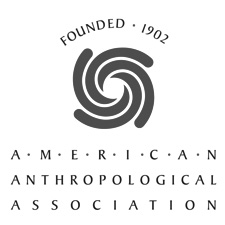 Tara Waters Lumpkin writes for AAA Huffington Postpp
- Nov 30, 2012
Pointing to Hillary Clinton's statement that wildlife trafficking is now a security issue, Dr. Lumpkin states her hope that Clinton's statement will be interpreted as a watershed moment pushing the public to realize that our human own well-being is closely related to the well-being of other species and the ecosystems upon which we all depend. Lumpkin also cites several articles written for the ezine Voices for Biodiversity in this article: Lessons From Wolves,  The Disappearing Rainforests of Kagoro, and the photojournalism gallery On the Wild Plains by Cyril Christo and Marie Wilkinson.
---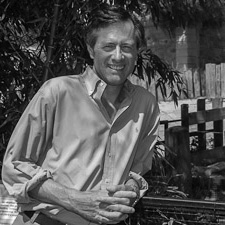 Chris Palmer appreciates Voices for Biodiversity's approach
- Jul 18, 2012
Chris Palmer has more than twenty-five years' experience as an environmental and wildlife film producer and is the Distinguished Film Producer in Residence at American University, "What I like most about Voices for Biodiversity," he says, "is that the ezine addresses conservation issues by offering a multimedia experience accessible to anyone around the globe. V4B works with eco-reporters from around the world, who create content, and also receives views from over ninety-eight countries.
This online experience can truly benefit wildlife and biodiversity. The ezine offers opportunities for people to be skeptical, to ask questions, and to connect with other citizen eco-reporters elsewhere, building a network of people addressing biodiversity issues.
I hope that when people watch a film on environmental issues, especially wildlife issues, they take a moment to think and ask, "Is there a conservation message? Or am I simply being entertained?" And, I believe that, in creating a participatory ezine, Voices for Biodiversity is encouraging a similar dialogue about our human role in biodiversity loss. Its readers and contributors ask themselves, "How do my actions affect wildlife and biodiversity near me? What can I do to improve the world for other species?'"
---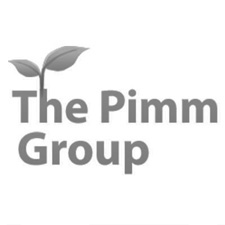 Dr. Stuart Pimm commends Voices for Biodiversity's participatory approach
- Apr 29, 2012
Dr. Stuart Pimm commends Voices for Biodiversity, saying, "No need to introduce me to Voices for Biodiversity — I'm familiar with what you do and just love it!"
Dr. Pimm is Doris Duke Chair of Conservation Ecology at the Nicholas School of the Environment and Earth Sciences at Duke University and is author of A Scientist Audits the Earth. He heads the Pimm Group, a website that his students and others have contributed to since 2003, including dozens of blog posts on topics related to biodiversity, conservation, ornithology, economics, GIS science, natural disaster impacts and much more. Dr. Pimm also chairs SavingSpecies.org, a group that is working reciprocally with Voices for Biodiversity on social media, blogging, and other methods of outreach to spread the word about the current biodiversity crisis and what we can do to address it.
---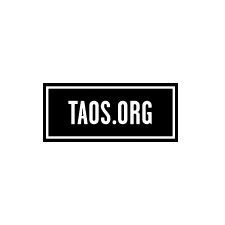 Remarkable Women of Taos portrays Executive Director of Voices for Biodiversity
- Apr 02, 2012
Taos.Org has commended Dr. Tara Waters Lumpkin's work as an anthropologist and conservationist. Profiled in the Outdoors section of the Taos.org website, which presents women in Taos who have been active in ways that help the community and larger world, Dr. Lumpkin, Founder and President of Voices for Biodiversity, is quoted as saying, "The best way I can think of to change the way people treat other species and nature is to change how they relate to the natural world and its inhabitants." The article continues: "Convinced that without other species and healthy ecosystems human beings themselves will not survive, she is seeking to do something about it."
---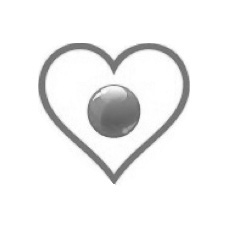 Wallace J. Nichols praises Voices for Biodiversity
- Feb 10, 2012
Wallace J. Nichols writes of Voices for Biodiversity, "Over the years I've seen first-hand how personal experiences with animals have transformed people and deepened their connection to the natural world and each other. Voices for Biodiversity is also a multimedia platform conceived from an anthropologist's perspective that educates and raises awareness about biodiversity, the Sixth Extinction and human ecology. It's a wonderful resource for absolutely everyone. How we perceive ourselves is key to making the changes required to curtail the biodiversity crisis. Voices for Biodiversity is refreshing, fascinating and recognizes our natural affinities for diversity and nature."

Nichols is a Research Associate at the California Academy of Sciences and founder/co-director of Ocean Revolution, an international network of young ocean advocates, and advocates for protection of the life within world's oceans in collaboration with a number of different organizations. He earned his MEM in Environmental Policy and Economics from Duke University's Nicholas School of the Environment and his Ph.D. in Wildlife Ecology and Evolutionary Biology from University of Arizona.
---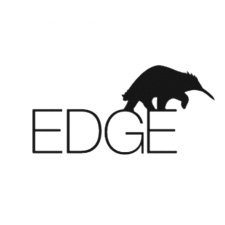 EDGE Blog acknowledges Voices for Biodiversity
- Sep 15, 2011
EDGE writes, "Voices for Biodiversity, a new organization, is not only ready to inspire but also not afraid of controversy. It takes an anthropological approach to biodiversity loss and proposes a direction for change. The first step is to awaken to the reality that we, as human beings, are an integral part of nature and are not separate from our environment. The hope is that this new viewpoint will change the way we choose to live as individuals and societies in relation to the ecosystem. Dr. Tara Lumpkin, the founder of this initiative, believes that humans must alter our perception of our place in the animal kingdom in order to create a more sustainable relationship with the earth.
Voices for Biodiversity is an interactive online magazine with a goal to emotionally inspire readers through articles, interviews, photo galleries, video galleries and other multimedia, and by enhancing the human connection to the natural environment, raise awareness of the need to slow the global rate of biodiversity loss. The dynamic project includes a forum where people from a variety of backgrounds and walks of life can exchange ideas. Voices for Biodiversity believes such an exchange can lead to the emergence of new leaders working to enhance human beings' relationships to other species and nature.

I would like to invite you to visit the website and blog of this initiative and explore not only loss of biodiversity, but also population growth, consumption patterns, empowering women, global economic systems, evolution, biocultural connections, and a cornucopia of topics about the human place in nature.

How do you see our place in the natural environment? Can we alter our perception?"
---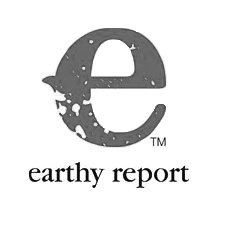 The Earthy Report promotes Voices for Biodiversity
- Aug 10, 2011
John Vlahakis writes, "...there is a neat new site you should visit. Voices for Biodiversity focuses on 'connecting the human animal to the global ecosystem.'  Voices for Biodiversity is a new online magazine and forum that focuses on human interactions with the environment and sustainability issues. These are issues that concern us here at the earthy report as well.  If you're into wildlife and biodiversity this is a site to add to your bookmarks. A definite recommended earthy report site. Enjoy." 
Read more from The Earthy Report.
---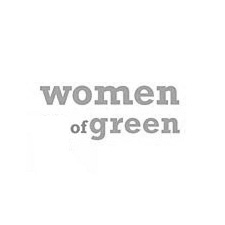 Voices for Biodiversity praised by Women of Green
- Aug 04, 2011
Women of Green say of Voices for Biodiversity, "...Just as Copernicus forever altered our perception of the role of humans in the cosmos, Dr. Lumpkin's organization believes that humankind can redefine our human place in local and global ecosystems as being a part of nature, rather as seeing ourselves as being above nature. The website asks, 'How can we change our perceptions and, thus, alter our negative impact on biodiversity? Are we evolutionarily hard-wired to destroy other species? Or can we become more aware of our own 'animal nature' and consciously and deliberately change our behaviors?'
What is truly new about Voices for Biodiversity is that we work with volunteer eco-reporters from around the globe. Reporters use writing, photos, video, and more to reflect on what is happening globally to biodiversity and how we can change human perceptions to stop the massive species die-off we are perpetuating. By being participatory in our journalistic approach, we are creating activists around the world who support our mission to stop biodiversity loss, as well as educating the general public. This is why we call ourselves a platform not an ezine..."

Read more on the Women of Green website.
---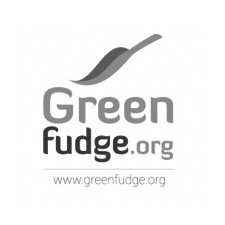 Greenfudge.org praises Voices for Biodiversity's connection to Mother Earth
- Jul 16, 2011
Greenfudge writes: "Voices for Biodiversity is a non-profit online resource for material on subjects concerning humanity's interaction with the natural environment. Founded by medical and environmental Anthropologist Tara Waters Lumpkin, PhD, Izilwane (meaning "animals" in Zulu) strives to strengthen humanity's bonds with the other species that share our Earth.
Inspiration for starting the magazine came from what some scientists and conservationists have termed the 'sixth great extinction': the human-driven, large-scale and rapid loss of plant and animal species that the Earth is currently experiencing.
Voices for Biodiversity gathers journalists, environmentalists, researchers and students together for the common cause of spreading awareness about this peril our planet faces.
Make no mistake – this is not another green news website. It's more Bulletin of the Atomic Scientists than Grist, though Voices for Biodiversity also has a blog for those of us with shorter attention spans. In general, you'll find more in-depth features, like an explanation of the sixth great extinction by a conservation biologist or a comprehensive piece on Salmon populations in Idaho's Lemhi River. Voices for Biodiversity also features photography, reader submissions, reviews, children's features and more.
Do yourself a favor: exercise your brain and check out voicesforbiodiversity.org to 'explore our human relationship to the global ecosystem'."
---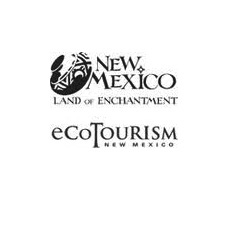 Sandy Cunningham of the Ecotourism New Mexico offers support for Voices for Biodiversity
- May 25, 2011
Ecotourism New Mexico aims to to help create and develop transformative journeys that will change the way travelers and residents alike experience New Mexico's vibrant natural landscapes, cultural heritage and bio-diversity. Sandy Cunningham of Ecotourism New Mexico has offered to promote Izilwane's pilot youth biodiversity project on the Ecotourism New Mexico website and assist in seeking volunteers to assist in the project.
---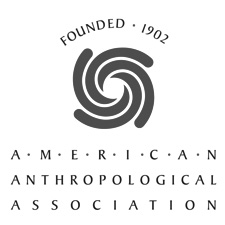 E-Anth Listserve for the Environmental shares Voices for Biodiversity and advertises for writers
- May 24, 2011
"Voices for Biodiversity promotes biodiversity conservation through shared knowledge and experience. The non-profit online magazine takes an anthropological approach to biodiversity loss, exploring the place of humans in the global ecosystem. We seek to educate the public about the need to slow the global rate of biodiversity loss by enhancing public awareness of and connection to the natural environment through articles, interviews, photo galleries, video galleries and other multimedia.
Voices for Biodiversity is currently seeking writers to develop unique articles and other media for our online publication. This is your opportunity to gain experience in research and reporting or in other areas of writing, such as film and book reviews, and create valuable clips for your portfolio. We accept both volunteers and interns and can make a variety of arrangements to fit your goals, interests and educational situation.

As a writer for Voices for Biodiversity, you will be part of a diverse team of writers, editors and photographers whose backgrounds and interests range from anthropology and biology to art and environmental sciences. Recent and upcoming articles include pieces on the Sixth Great Extinction, ecotourism practices in Egypt, the Youth Conservation Corps and the conflict between various groups of people over wolf reintroduction in the American West. In addition, we have numerous book and film reviews, interviews with conservation pioneers, and photo galleries featuring images from all over the world. We encourage our contributors to write about what interests them, and as a writer for Voices for Biodiversity, you will work closely with our editors to develop articles that relate to your interests or focus of study. We also accept creative non-fiction stories for those of you who may have a touching or meaningful experience with conservation.

If you are interested in writing for us and supporting our mission, we encourage you to visit our website to learn more about our place as a human animal in the global ecosystem and browse our articles and galleries. Write for us and see you works published in a cutting edge, online academic magazine!"
---